Sales Force Communication Skills Training.
Strong communication skills are the foundation of building meaningful relationships. Presentr provides a scalable, cost-effective, and dynamic learning solution for sellers to be more confident and persuasive speakers.
Presentr supports all sales roles.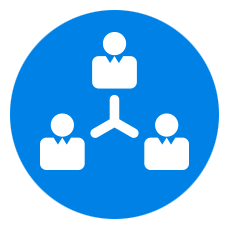 Business Development Reps
BDRs / BDAs have 10 seconds to grab the attention of a potential prospect and 45 seconds to give their elevator pitch. Presentr teaches BDRs how to be confident in their short interactions and handle objections with ease.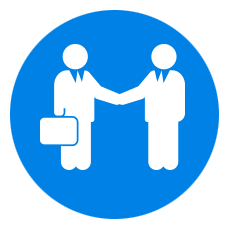 Account Executives
AEs spend their entire day in virtual meetings giving presentations and guiding deals to close. Presentr coaches AEs on how to present with confidence to close more deals and build rapport with leads.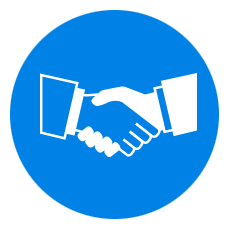 Sales Engineers
Sales Engineers are trained on the technical requirements of a solution, but often but lack the training to communicate effectively. With Presentr, SEs are able to improve the soft skills that are required for compelling demos and pitches.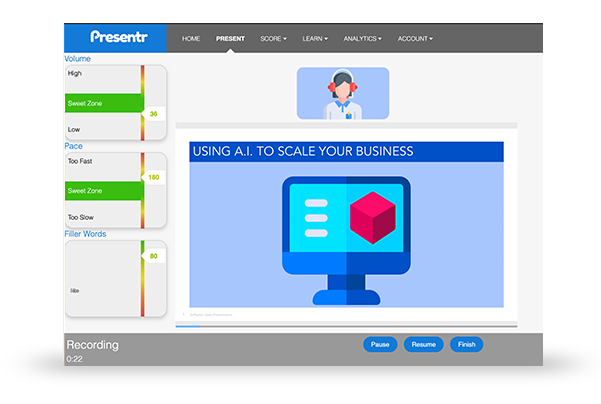 Presentation Mode with Content
Sellers can upload pitch decks to practice on real content that they are presenting to potential prospects and leads. 
Custom Content and Prompts
Reps and managers can create custom topics like 'give me your elevator pitch' or 'what's your objection to pricing' to prepare for real life scenarios.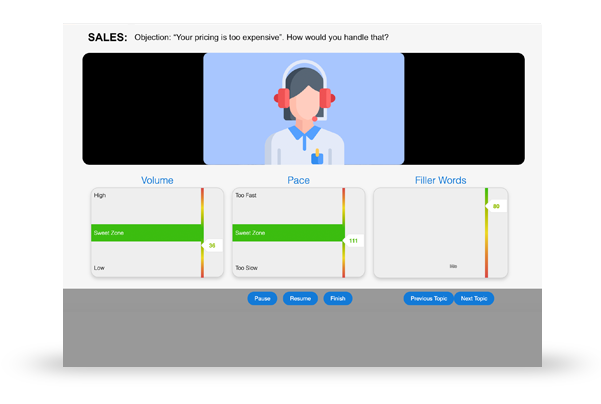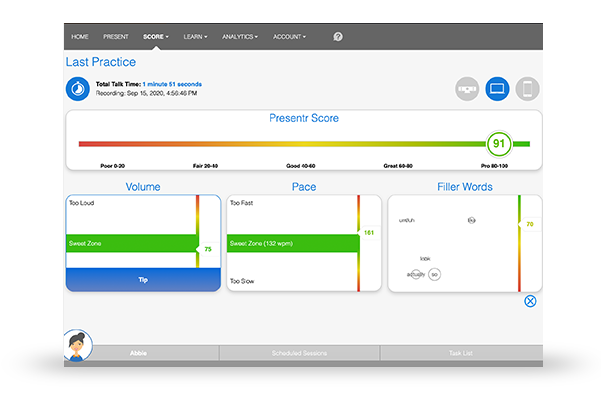 Managers and users can track utilization, engagement, and improvement to ensure users are achieving their desired outcomes and meeting critical KPIs.