Welcome to Presentr.
We're building a world of more confident speakers.
And confidence means better results.
Presentr is an AI-driven system proven to help you become a better, more engaging presenter.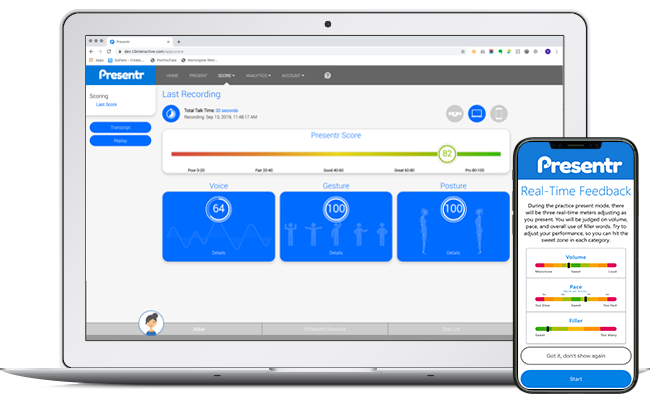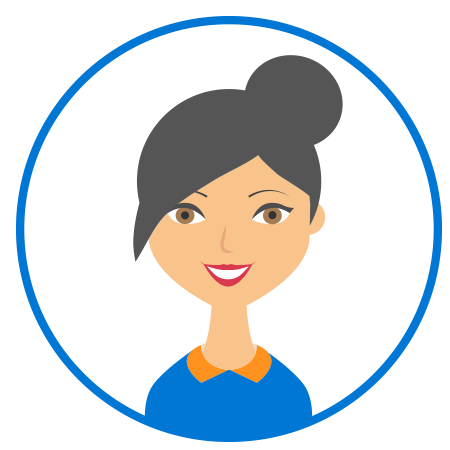 Hi, I'm Abbie.
I'm your always-here, always-on guide – and here to help you get the most out of Presentr. 
I can help:
Provide you with recommended lessons and activities
Schedule your practice sessions
Send you reminders
Guide you through the app
"Presentr inspired me to prepare for my conference. I've been using Presentr (though not as often as I'd like) and I've practiced my speech for a week or two. I'm inspired so thank you."
Janine
Attorney
"The data we received from Presentr has helped us to identify those speakers best suited for live presentations and those who should be presenting virtually. We understand our speakers so much better now. Thank you!"
Shanynn
Account Director
Presentr prepares you for the moment.
Presentr is perfect for
Corporate Teams
Executives
Startups
Students
Jobhunters
Career Services
Teachers
Anyone who wants to feel more confident when they speak!
Platforms
Presentr is optimized for Google Chrome on desktop, laptops and tablets.
Mobile users, click on the logos below for the free iOS or Android apps.