Learning and Development Training Programs
Presentr provides a scalable, cost-effective, and dynamic learning solution to help L&D programs of all shapes and sizes.
L&D leaders see success across the enterprise with Presentr: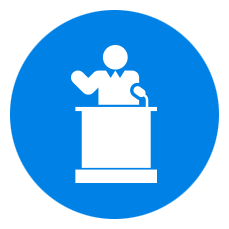 Communication / Presentation Skills Development
Communication / Presentation skills are more important than ever before. Presentr provides a scalable,cost-effective, skills development solution across the organization.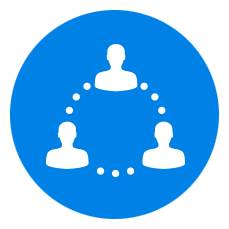 Virtual Communication
As organizations are more dispersed and teams are working remote, it's critical for employees to effectively communicate using virtual tools. Presentr can be always on to provide analytics and feedback to ensure employees are communicating effectively.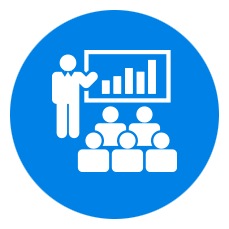 Leadership Development
C-Suite and leaders are the face and voice of your organization and how they communicate directly impacts your bottom line. Presentr is integrated as a practice and development tool for current and future leaders.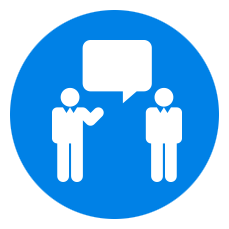 Training Internal Facilitators
Internal subject matter experts set the standards for talent development. Presentr provides objective data so your facilitators can deliver consistent experience for all learners.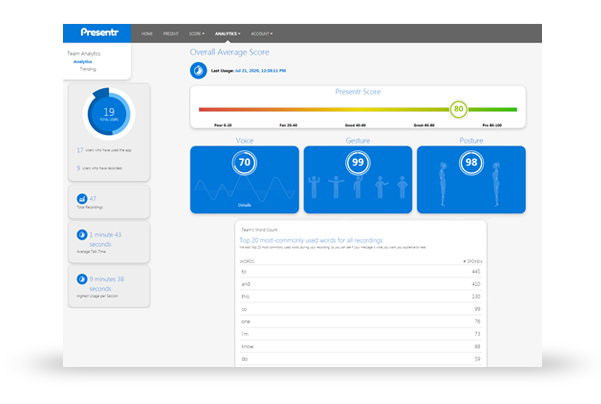 Learning and development leaders have access to a dashboard which aggregates data across all their users. They're able to see usage, team / individual metrics, and can even replay recordings.
Reps and managers can create custom topics like 'give me your elevator pitch' or 'what's your objection to pricing' to prepare for real life scenarios.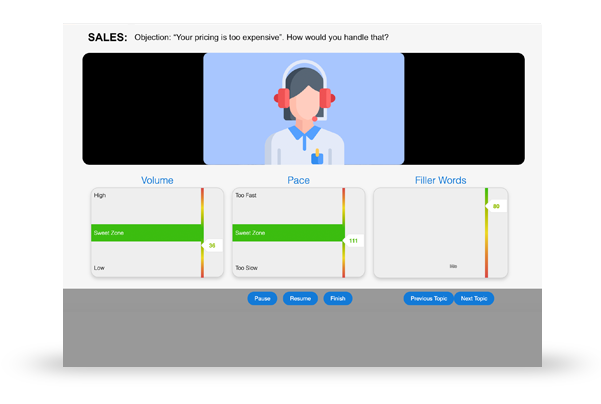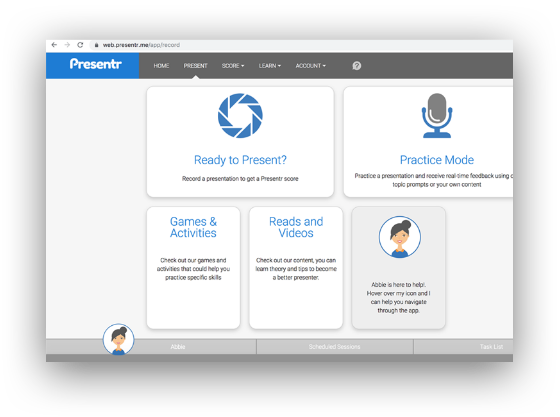 Managers and users can track utilization, engagement, and improvement to ensure users are achieving their desired outcomes and meeting critical KPIs.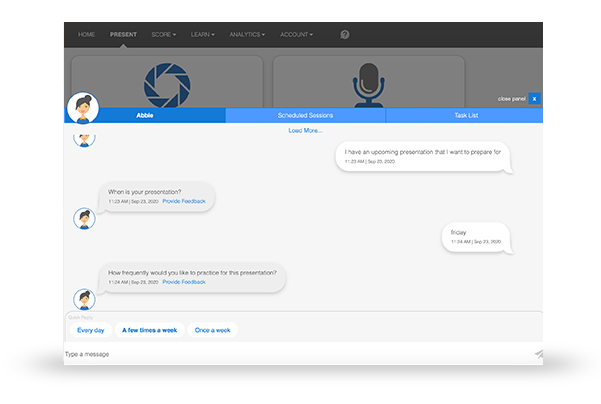 Abbie, your AI coach, proactively makes suggestions based on your past performance to speed up the learning process.